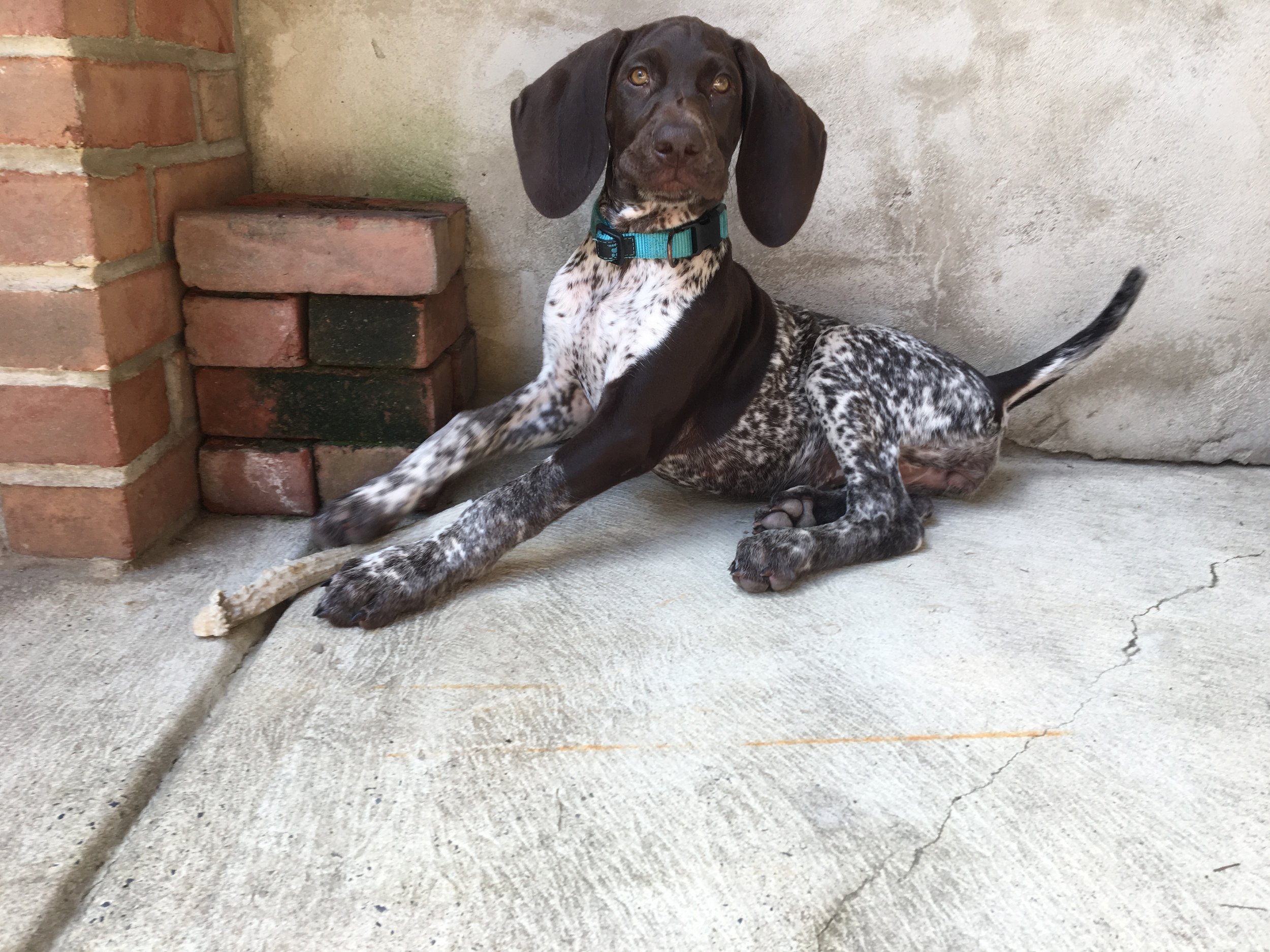 Dog Walking
15 minute walk / $12
30 minute walk / $16
45 minute walk / $21
60 minute walk / $28
Additional fees:
$3 per additional dog / $3 weekend walks
Overnight Sitting
Monday - Friday / $70 per night
Saturday - Sunday / $75 per night
Overnight care includes 3 15 minute walks, feeding, and of course play & cuddle time! Basic house chores, such as watering plants and taking out the trash, are included at no additional cost.

Loose Leash Walking Lesson
first visit / $80 + cost of equipment (prices vary)
follow up visit (optional) / $25
If you're struggling to get your dog to stop pulling on a leash, we can help! With a few training exercises your dog can walk on a leash like a pro.
Cat Sitting
drop in visit / $10
extended visit / $13
A drop in cat visit includes feeding, refresh of water and litter box cleaning. This option works for shy or fearful cats that might not want to interact with their sitter.
An extended visit includes everything above, but lasts longer to accommodate for play and cuddle time. Extended visits last a minimum of 20 minutes.
Holiday Services
The following holidays are subject to a $10 fee across all services:
New Years Day
Memorial Day
Labor Day
Thanksgiving Day
Christmas Day
2.5 mile radius or less / $10
2.5-5 mile radius / $15
5+ mile raidus / prices vary - inquire for details
If you don't live within walking distance of your dogs daycare or groomer, we can help by taking them on a car ride for you!
+
Feel free to reach out with any questions or to inquire about a consultation. Please note what services you are inquiring about and either your cross streets or neighborhood in your message. If you are interested in dog walking services include days of the week & time of day you will be needing assistance. Can't wait to hear from you!
It may take up to 24 hours to respond to any messages. Thank you for your patience!
policies
Cancellations…
Our cancellation policy is lenient, but we politely ask all cancellations be made by 10am day of the scheduled service. If we arrive and the dog is not home or we cannot access your home due to a forgotten cancellation you will be fully charged for the service. If last minute or forgotten cancellations persist, we may suspend services.
Consultations…
We require all walkers meet dogs before starting services. During the consult we will ask questions about your dogs behavior, habits, personality, etc. This will also give you an opportunity to meet who will be handling your dog, so please prepare any questions you may have! During this time we ask you have a copy of key and the most current vaccination records available. Consults for cat visits are recommended, but not required. Consultations are always free and usually last 15-30 minutes.
Payment…
We currently accept payments via PayPal, Venmo, cash, or personal check. Invoices for electronic payment are sent out every Friday and are expected to be fulfilled within 7 days of the request. If paying by cash or check please leave payment available for pick on the last scheduled walk of the week. Receipts for cash/check are available upon request. In the event of substantial overdue balances, services will be temporarily suspended until balance is paid off.
Privacy…
Cake Walk respects our clients privacy and we will not share information to any third parties without consent. We do share photos of pets on our public social media accounts (including geotagged locations). Please let us know if you do not want this information shared.
Weather…
During severe heat and cold we will shorten walks for the safety of your pet. We will still happily entertain them indoors for the remainder of the visit! When a state of emergency is declared or bad weather prevents walkers from navigating their route safely, walks may be cancelled. If you are cancelling walks due to weather conditions, please let us know as soon as possible